Over 12,000 people have had a laser diopter removal at the Polyclinic Bilić Vision without any complications. Would you also like to get rid of glasses and other vision aids, but you are not familiar enough with this method? In the following, we bring you 5 facts about laser vision correction that will help you answer your questions.
It is important to note that from a financial point of view, continuous purchasing of new frames and lenses for your glasses, contact lenses and lens fluids as well as regular ophthalmic check-ups cost more than laser vision correction done at once.
Also, what was a few years ago unimaginable, to see better than with glasses and contact lenses after laser eye surgery, today is possible with Contoura Vision as the most accurate personalized laser diopter diagnostic procedure that takes place before the surgery itself. Contoura Vision is different from other diagnostics because it measures absolutely all irregularities on the cornea (aberrations of the higher and lower order). Measurements allow the laser to eliminate nearsightedness, distance vision and astigmatism in the 20 to 50 year olds to the most accurate extent possible. It is important to note that, apart from the diopter, Contoura also facilitates removal of glare, as well as nighttime driving problems. You can make an appointment for a laser eye surgery check-up using Contoura Vision at the Polyclinic Bilić Vision in Zagreb.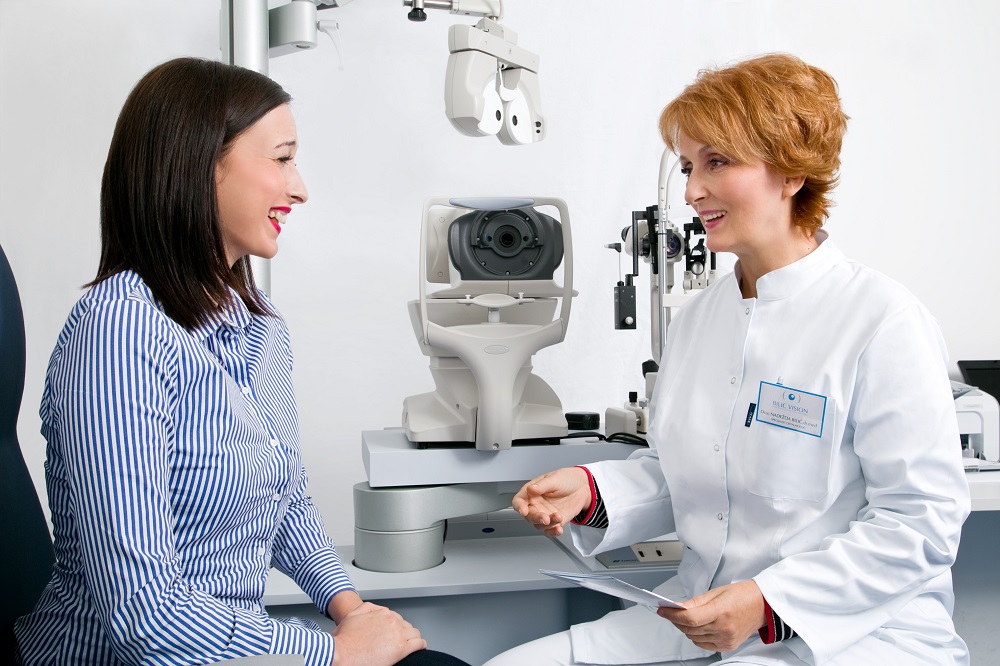 At the Polyclinic Bilić Vision you are not just a number!
Aside from being examined by the specialists in ophthalmology, you will be able to ask them all about this type of surgery that is actually one of the most successful medical procedures. Make use of the summer promotional discount and for 250 kn instead of 750 kn, have an eye examination preparing you for laser diopter and astigmatism correction at the Polyclinic Bilić Vision.
Polyclinic Bilić Vision has existed for over 20 years and it is one of the largest private ophthalmic institutions in Croatia. Make an appointment at phone number: 014678444 or via a contact form: Schedule an eye exam